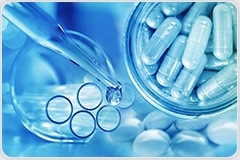 Increasing Efficiency in Pharmaceutical Analysis by Using Enhanced Automation Techniques
Automation has been successfully used in quality control and discovery in the pharmaceutical industry for 30 years, or more. Yet its use in reliably testing chemical and physical properties of lead candidate drugs transitioning from discovery to development is less established. What's needed in the pre-clinical and early clinical phases is to enhance our automation capability for identifying key property and quality attributes when evaluating development risks.

Pittcon is a dynamic, transnational conference and exposition on laboratory science, a venue for presenting the latest advances in analytical research and scientific instrumentation, and a platform for continuing education and science-enhancing opportunity.